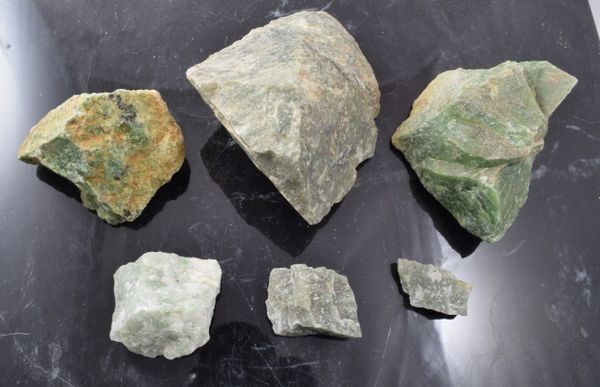 VESUVIANITE-CA-5
Happy Camp, Siskiyou County, California
Variety "Californite". Opaque green masses. From our 1962 stock.
The specimens pictured are a random selection of this stock, showing the average quality. These will not be the exact specimens selected when you order.
Free shipping to US addresses - you must order a minimum of $10.00 worth of specimens (mix and match).
Reviews