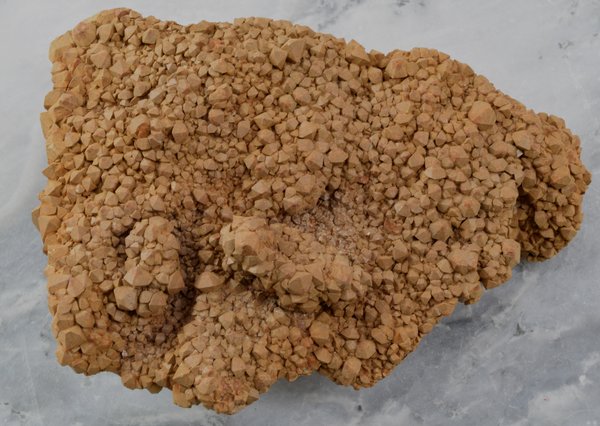 STURMANITE-I-522
Wessel's Mine, Cape Province, Republic of South Africa
A repaired specimen.
Small opaque crystals to about 4mm, completely covering the "top" of the matrix. The "back" has some larger, but broken, crystals. On the top, a cluster was already glued on when we got the specimen from Al McGuinness in 1987. The repair is only visible if you tilt the specimen on end, at an angle.
7x9x3cm Weight 246grams.

Reviews