Enargite and Pyrite Pendant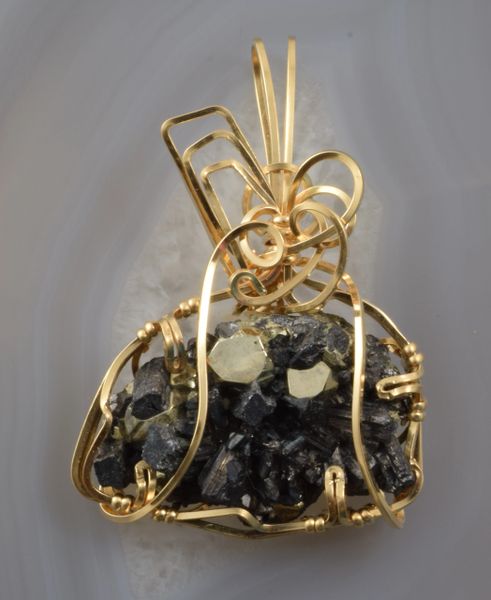 Enargite and Pyrite Pendant
While filling a mineral order one day, I found this beautiful specimen of enargite and pyrite crystals, the perfect size for a pendant. I wrapped it in 12K gold-filled wire, and I'm really happy with the design. (Gold-filled wire is a base-metal core with a heavy layer of gold on the outer surface. This means the gold doesn't flake off as it does with plated metals.)

It's only 1-3/4 inches long, and comes on a ribbon. The bail will fit any chain up to 12mm wide (like an "omega" style).
All my jewelry is handmade by me, Wendi "Ace" Elkins! Each piece is unique. Feel free to inquire about custom pieces if you see something you like, but want to change colors, or length. I am happy to quote prices.
I also make custom wire-wrapped jewelry using your stones. Just ask for more information by email.
Shipping is free to US addresses.

Reviews