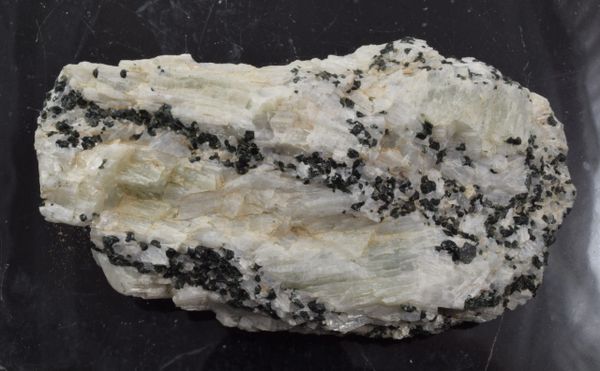 DIOPSIDE-NY-17
Willsboro, Essex County, New York
Small, very dark green, grains in wollastonite matrix. This was also called "Coccolite" at one time. The old 1970's stock card claims it averages about 34% hedenbergite.

This piece is 6x10x2.5cm, Weight 163grams.
I have a few more specimens of this material, please email me for a quote if interested.
Reviews