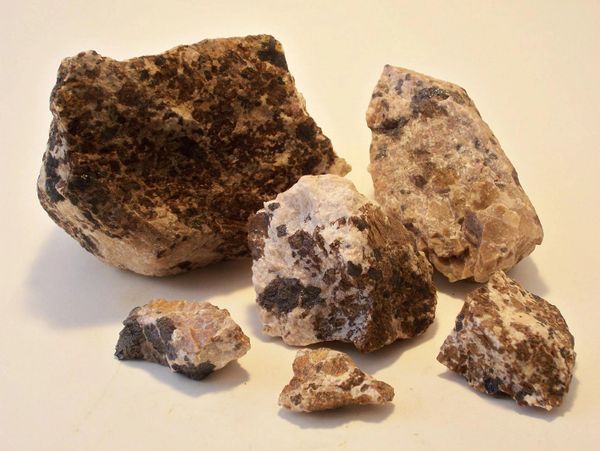 DIOPSIDE-NJ-8
Pyroxene Group
Franklin, Sussex County, New Jersey
Originally called "schefferite" or Variety "Manganoan", or "Aegirine v. schefferite" or "zinc-schefferite.
Brown platy lamellar masses in Franklin ore. Possible associated minerals are: franklinite, willemite, hardystonite, garnet. Not all of the associates are present in each specimen.
The specimens shown are randomly selected from stock, and may not be the actual specimens selected for your order, but will be similar.
Free shipping to US orders - you must order a minimum of $10.00 worth of specimens (mix and match)
Reviews