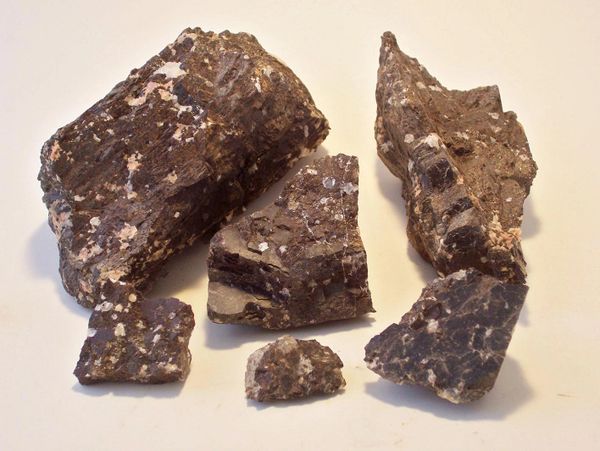 DIOPSIDE-NJ-7
Pyroxene Group.
Sterling Hill, Sussex County, New Jersey.
Formerly described as"Manganoan Schefferite" or "Zinc-schefferite" or "Aegirine v. manganoan". This material was originally called "schefferite".
Dark brown platy (lamellar) masses with possible franklinite, willemite and calcite associated.

The specimens shown are randomly selected from stock, and may not be the actual specimens selected for your order, but will be similar.
Free shipping to US orders - you must order a minimum of $10.00 worth of specimens (mix and match)
Reviews