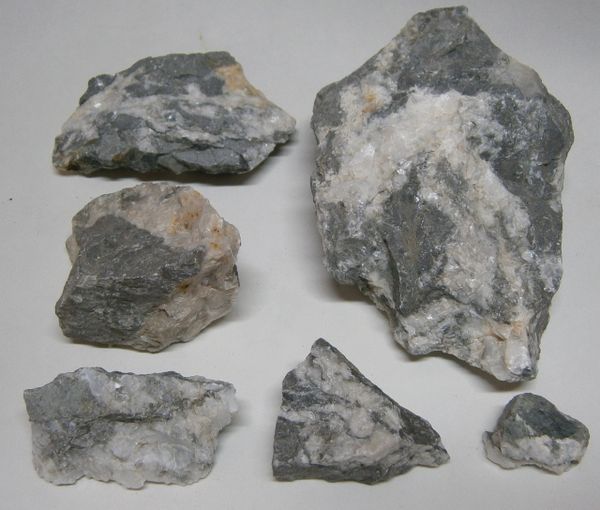 CALCITE-AL-1
Near Birmingham, Jefferson County, Alabama
White cleavable masses in gray limestone. Fluorescent blue-white to yellow-orange under short-wave ultra violet light, and weaker under long-wave. The dark picture shows my attempt at fluorescent photography, and shows the larger piece from the other picture.
This material is from our 1956 stock.
The specimens shown are randomly selected from stock, and may not be the actual specimens selected for your order, but will be similar.
Free shipping to US orders - you must order a minimum of $10.00 worth of specimens (mix and match)
Reviews