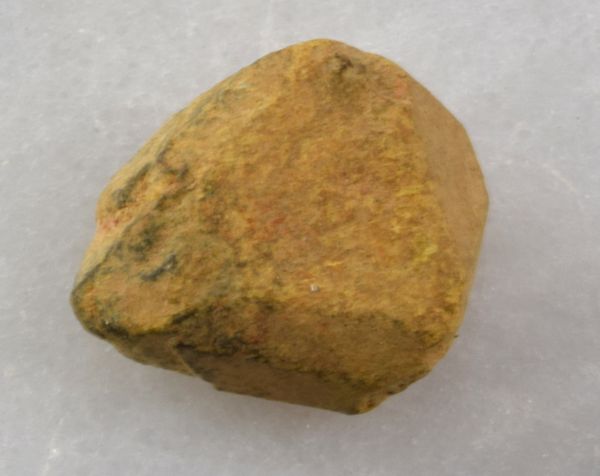 BETAFITE-I-465
Betafo, Madagascar
This specimen is an unidentified member of the Betafite Group of minerals. This specimen came with a story from David Shannon: Collected in 1907 by Mr. LaCroix, they were taken to Denmark. The crate was then sent to England during WWII for security reasons. Fifty years later they were auctioned off, and eventually some of them found their way here.
More information is available on the MinDat.org website: http://www.mindat.org/min-29178.html

An earthy yellow oxidized/altered crystal section. 1.5cm Weight about 4g.

Reviews