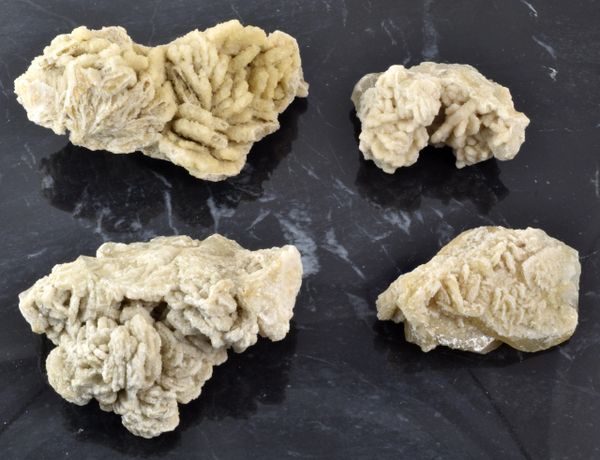 BARYTE-CA-2C
Palos Verdes, Los Angeles, California

Groups of tan tabular or bladed crystals, partly or completely coated by drusy dolomite and/or quartz crystals. Some of these specimens show weak yellow short-wave fluorescence. Collected prior to 1955.
The specimens shown are random selections, and may not be the specimens you receive, but will be similar.







Reviews