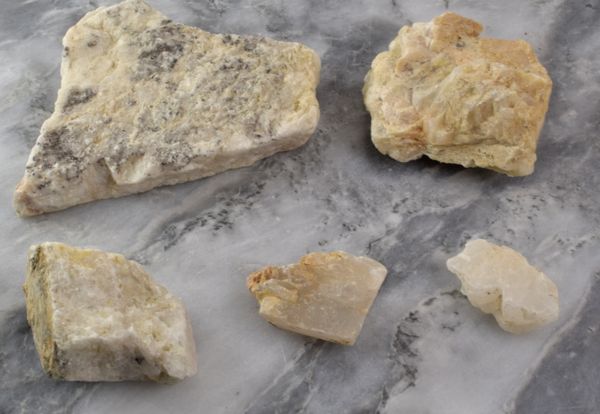 BARYTE-AZ-1
Castle Dome, Yuma County, Arizona
Translucent to opaque white masses, or coarse cleavable masses. Smaller specimens are rich to pure, larger (over 3 x 3cm) have associated minerals and may be stained.
The specimens pictured are random specimens from stock, and won't be the exact specimens selected for your order, but similar.
Free shipping to US orders - you must order a minimum of $10.00 worth of specimens (mix and match)
This mineral is available by the pound. Please contact us for pricing.
Reviews