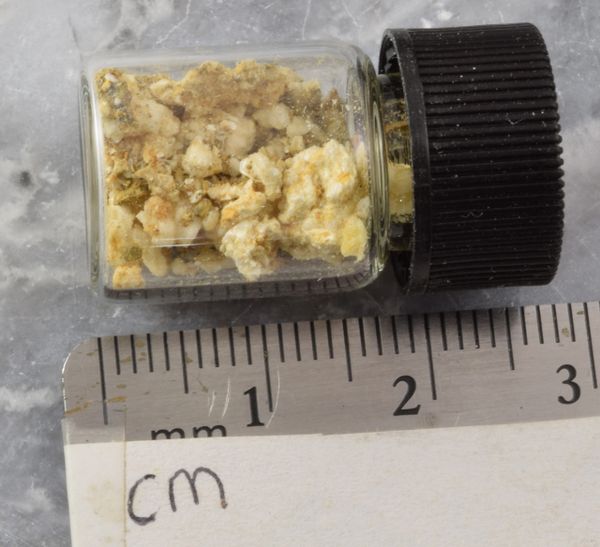 ALUNOGEN-CA-1
McLaughlin (Manhattan) Mine, Napa County, California
Yellow to white cellular crystalline masses with minute crystals and druses lining the tiny cavities. This is part of our 1955 stock.

Each vial contains about 3/4 to 1 gram.
The specimen shown is randomly selected from stock, and may not be the actual specimen selected for your order, but will be similar.
Reviews