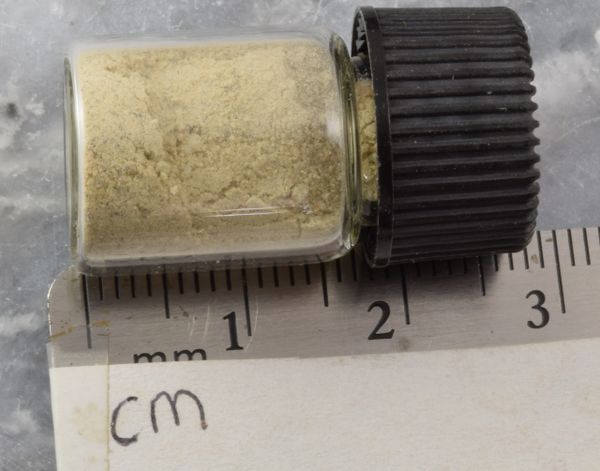 ADOBE-CA-1
Mirror Lake (dry), Indian Wells Valley, Kern County, California
Adobe clay in vial. This material was collected by my father, Ralph E. Merrill, before the China Lake Naval Weapons Center was established and closed the area to collecting. This was probably collected around 1940.
Each vial contains about 2 grams.
The specimen shown is randomly selected from stock, and may not be the actual specimen selected for your order, but will be similar.
Free shipping to US addresses - you must order a minimum of $10.00 worth of specimens (mix and match)
Reviews