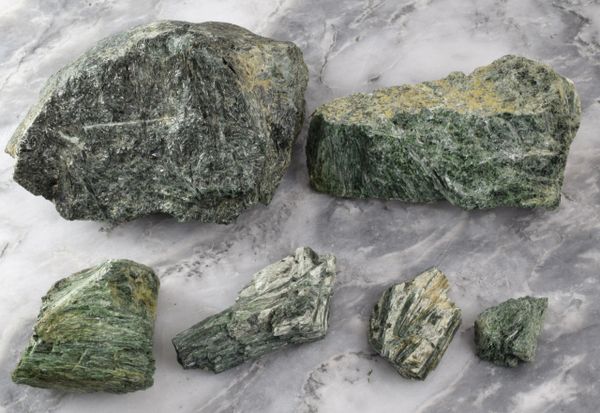 ACTINOLITE-CA-6
Amphibole Group.
Berryessa Canyon, near San Jose, Santa Clara County, California

Coarsely crystalline to fibrous green masses, may have some tremolite associated.
The specimens pictured are randomly selected from stock, and will not be the exact specimens selected for your order, but similar.
Free shipping to US orders - you must order a minimum of $10.00 worth of specimens (mix and match)

This mineral is available by the pound, up to 100 pounds. Please contact us for pricing.

Reviews