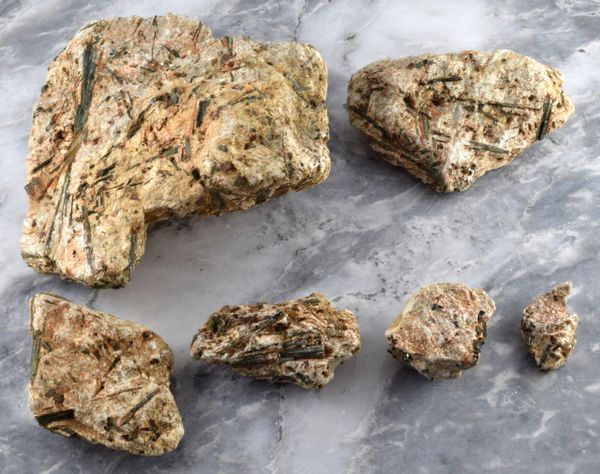 ACTINOLITE-CA-1
Amphibole Group.
El Cerrito, Contra Costa County, California.
Green crystal prisms scattered in pink stained talc schist.
The specimens pictured are a random selection of this stock, showing the average quality. These will not be the exact specimens selected when you order.
Free shipping to US addresses - you must order a minimum of $10.00 worth of specimens - mix and match

This mineral is available by the pound, up to 25 pounds. Please contact us for more pricing.
Reviews